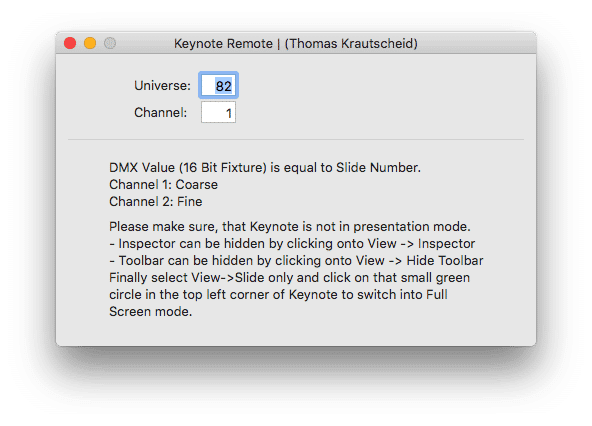 Keynote Remote
Remote Control your Keynote Presentations by ArtNet.
You can access Slides by their index Number in a Lighting Console. 
So what about writing your Show notes into Keynote and link them to your lighting cues. In combination with CITP Tool it is also possible, to stream these notes into your Lighting Console.  
Or you can create a teleprompter, which is linked to a timecode list in your console.  
Currently it is only possible to switch slides. Animations and clicks in Keynote is not supported yet.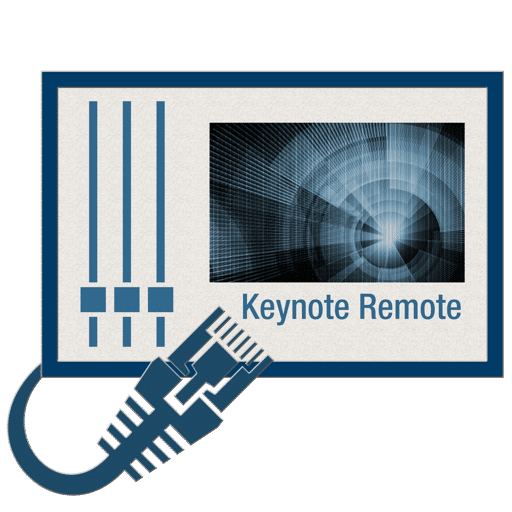 Keynote Remote
You can use this Download as a Demo Version and turn it into a fully working Application after purchasing Keynote Remote. In Demo mode only the first five Slides are controllable by ArtNet.
Minimum Requirements: Apple MacOS (OSX) 10.8